High Quality Laser Cutting Services for Paper, Card, Acrylic and Wood in Huntingdonshire
Make you branding, packaging or media stand out
Laser Craft Studios
Laser Craft Studios are a small (but perfectly formed) company based in Huntingdonshire specialising in using lasers to cut and engrave images directly through or onto printed paper products.
We have been doing this for over twenty years and in that time, we have built the UK's greatest capacity and widest capability for laser cut paper. More importantly, we have amassed a considerable amount of hard-earned experience that we can offer completely free with every job we undertake.
We may be based in Huntingdonshire, but we serve the whole UK. Our service can accentuate great print, packaging, product design and more. If you're in need of intricate inlays, eye catching details, or just want to add that extra touch to your products, packaging or branding, you're in the right place.
We believe the potential of our multimedia laser cutting, is truly limitless. We specialise in paper and card laser cutting. However, we also carry out expert laser cutting and laser engraving across other media including wood, acrylic and plastics.
We've helped give great designs that finishing touch for some of the UK's best-known companies, due to the quality and creativity we can bring to any project.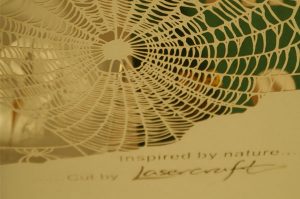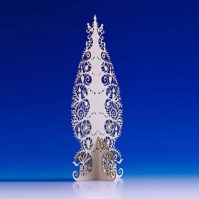 From simple cuts all the way through to complex technical cuts, we are confident that we can fulfil your needs.
Apart from providing high quality laser cuts as a services, we also offer Laser Engraving and Perforation for Paper, and other media too including wood, plastic and acrylic.
And if you're looking for a personal touch, check out our namecut services as well.
Get in Touch So, if you're in need of a high-quality laser cutting service, get in touch today to see how we can help on 01480 000000. One of our team will be more than happy to help. Or drop us an email on mail@lasercraft.studio and we'll get back to you as quickly as possible.